Welcome to Hanlon's K9 – Dog Training in Toms River, NJ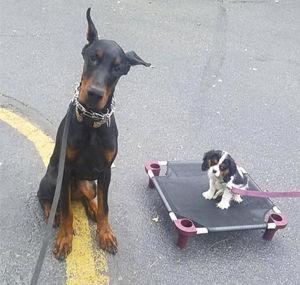 Hanlon's K-9 is dedicated to helping clients create and maintain a meaningful relationship with their companion dog.
Gentle Methods – Designed to teach expected behavior and correct what is unacceptable. Hanlon's K-9 trainers use balanced training techniques.
Behavior Modification – Changing the lives of the dogs that "can't be fixed" by traditional training methods. As long as you are willing to work, Hanlon's K-9 is willing to help you have the best possible relationship with your dog.
Any dog can be trained regardless of age, breed, attitude, or past transgressions.  Click here to learn more about our various training programs.